Bayshore Home Care Solutions – Brantford, ON
Services are available 24 hours a day, 7 days a week, through government funded programs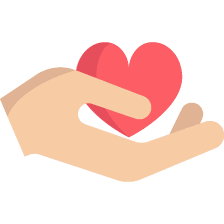 Not sure?
Let us help
Our services include:
Personal Care Services
Medical Services
Dementia Care Services
Giving Back
Our Local Charity Partner:
Alzheimer Society – Brant County
People with dementia are at the centre of everything they do. The Alzheimer Society of Brant Country leverages its own and community resources to deliver health promotion, advocacy and support services to people with dementia, those at greatest risk of developing dementia and their care partners. People with dementia are at the centre of everything they do.
Each Bayshore branch gives back to the local community by supporting a local charity partner through the Bayshore Foundation for Empowered Living. The Bayshore Foundation helps Canadians who are experiencing aging, illness or injury to take control of their independence. Every dollar raised in a community stays in that community. All donations from individual donors will be match 50% by the Bayshore Foundation.

Alzheimer Society – Ontario (Brant, Haldimand Norfolk, Hamilton, Halton)
The Alzheimer Society believes that people affected by dementia have the right to enjoy the highest possible quality of life and quality of care. The Society believes that care should be tailored to the unique needs, interests, habits and desires of carers and persons living with dementia served, regardless of the stage of the disease.