Bayshore Home Health – Nanaimo, BC
Services are available 24 hours a day, 7 days a week
Our services include:
Personal Care Services
Medical Services
Dementia Care Services
Also at this location:
Infusion Clinic
Now serving Comox Valley
Home care services are now available in the Comox Valley. Please contact our Care Manager Chris Swift at 778-247-0106 to book your free in home consultation. Our Comox Valley office can be reached at comox@bayshore.ca
Meet our team
At Bayshore Home Health, we want to provide the best home care for you or your loves ones – with less stress and worry. Our Nanaimo branch is here to look after all your home care needs.
Stasia Hartley, Area Director along with Sarah Smith, Clinical Manager and Sophia Ali, Care Manager are an integral part of the care team who will assess your needs, provide personalized care plans and offer support in navigating the healthcare system.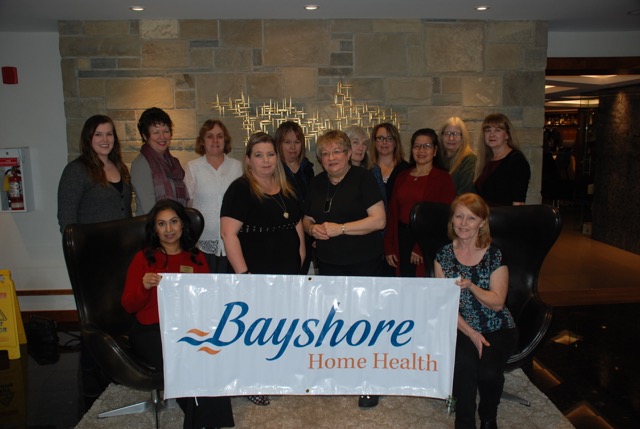 Job Postings
We are Hiring!
Bayshore Home Health is looking for caregivers, RNs and RPNs. We offer flexible hours, a competitive wage, benefits and training. Send your resume to jobs@bayshore.ca
"I first used the services of Bayshore when my Mother was in the Nanaimo Hospital and was not getting any real form of support that would assist her in getting out. There is a consistency of care and caring that I have observed with Bayshore's care of my Mother. No detail seems to be too small, from making sure her medications are correct to getting her nails done. My Mother spent some lengthy periods in the hospital recovering from falls. The hospital had limited physiotherapy and no psychological support. We were able to work out a schedule with Bayshore to provide her with both. A good rapport with the Hospital was a prerequisite for this and Bayshore had that."
About this location
At Bayshore Home Health on Vancouver Island we understand that leaving home can be a challenge and that staying at home is the best option for a lot of older adults. As your neighborhood care provider, we are here to support you and your family through every step of the care process. Offering personalized, affordable support from bonded caregivers that are qualified to meet your specific needs. From personal care, such as bathing and dressing, and assistance with eating to meal preparation, and companionship, dementia care and so much more, our goal is to do whatever it takes to ensure peace of mind and support to you and your loved ones. We have over 144 caregivers and are able to serve all of Central and South Vancouver Island, with offices in Nanaimo, Victoria, Qualicum Beach and Sidney BC. We are here to serve our local community and our passion is ensuring our community receives the best care possible.
The Nanaimo Home Health branch serves the areas of Shawnigan Lake, Mill Bay, Duncan, Nanaimo Parksville, Qualicum Beach, Ladysmith and Nanoose Bay.
About Bayshore
Bayshore HealthCare is one of the country's leading providers of home and community healthcare services and is a Canadian-owned company. With over 100 locations across the country, including 65 home care offices, 13 pharmacies and infusion clinics, Bayshore has more than 13,000 staff members and provides care to over 350,000 clients.
Learn More
In the News