20 Ways to Make 2020 Great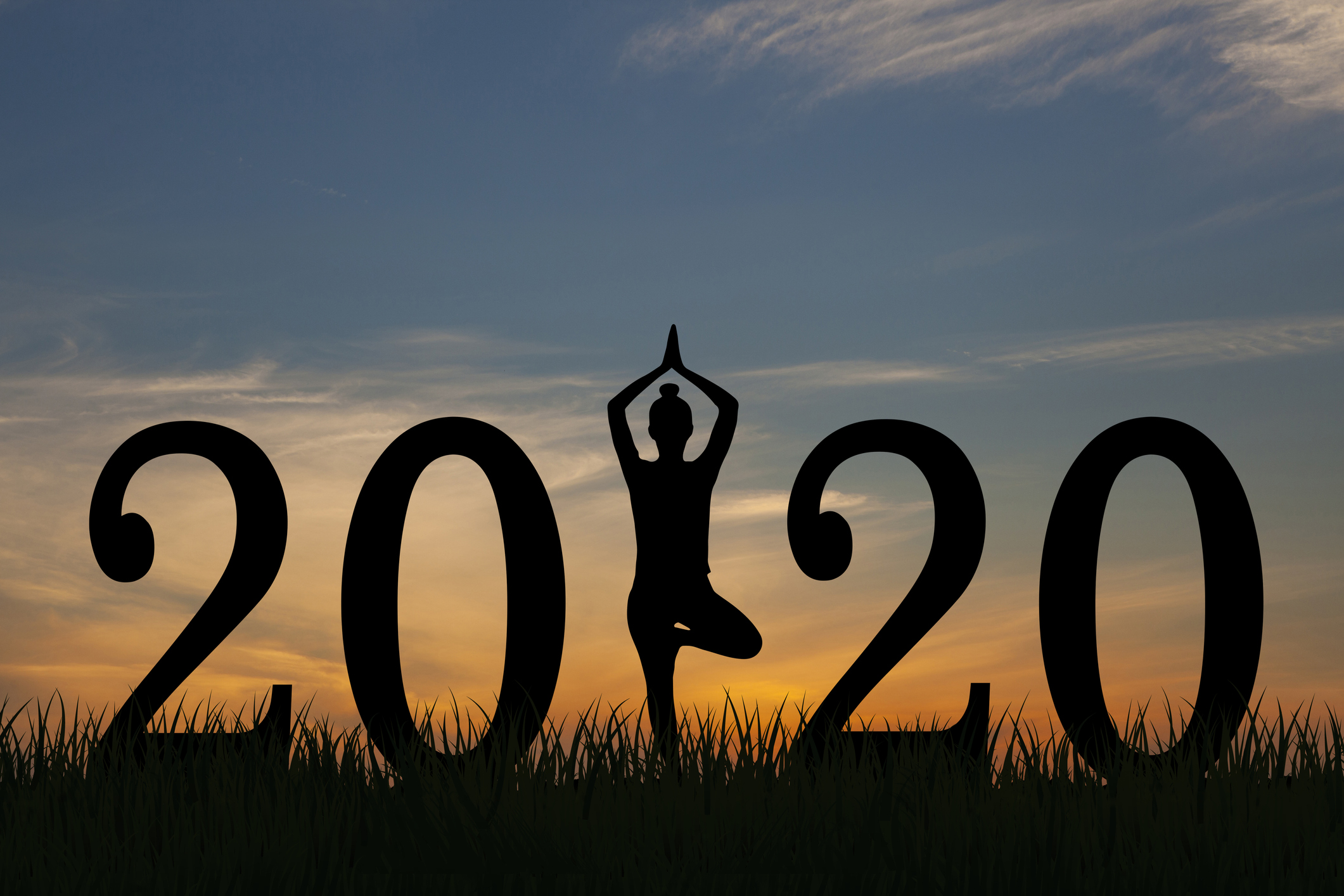 Kick off the new year with meaningful (and fun!) resolutions that will boost your well-being and happiness. Our list of ideas includes acts of self-care, ways to connect with others, and things you can do today for greater peace of mind tomorrow – and all year long.
Start a gratitude journal. Writing down what you're grateful for can help you feel and sleep better. Jot down three things each day in a special journal reserved for this purpose.
Green your space. Plants are good for your productivity, mental health and immune system – and they improve the quality of indoor air. Choose a few easy-to-grow options for your home.
Build a healthier microbiome. Your microbiome is the diverse population of microorganisms that live in your gut and all over your body. Keep your microbiome happy with a diet that's diverse, rich in prebiotic foods, and low in processed foods and artificial sweeteners.
Reconnect with an old friend. Is there a kindred spirit from your childhood, university days or working years who you wish you could see again? Make this the year you reach out and say hello.
Break a bad habit. Many of us have patterns we'd like to change, whether it's smoking, nail biting, procrastinating or overeating. Check out tips from Psychology Today on how to make positive changes.
Explore your creative side. Unleash your inner writer, painter or crafter this year. Not only is it fun to try creative things, but it may benefit your mental health and boost your immunity.
Taste a new cuisine. Tantalize your taste buds with new-to-you flavours at local restaurants or by preparing simple dishes at home. Check out recipes from Epicurious. Cambodian green papaya salad, anyone?
Get involved in your community. Volunteer your time or join a club – and if you don't see one that matches your interests, start your own. These activities help you get out of the house and socialize, which is good for your well-being.
Declutter room by room. We all accumulate stuff at home, sometimes to the point where clutter can become stressful or hazardous. Improve your safety and peace of mind with our decluttering tips.
Move more! Regular physical activity is linked to many health benefits, including a lower risk of heart disease, diabetes, depression, dementia and certain types of cancer. Make fitness a part of your routine. (Talk to your doctor before starting a new exercise regimen.)
Write your memoirs. Recording your life story in writing or as an audio or video recording is a wonderful way to create your legacy and share your experiences with younger generations.
Tidy up financial loose ends. If you've been putting off estate planning, don't wait any longer. Make an appointment with a lawyer to prepare your will and powers of attorney. You'll have greater peace of mind, and if anything happens to you, these important documents will save your loved ones time and stress.
Plan your digital legacy. Social media, cloud storage and other digital platforms and services are part of everyday life. It's a good idea to start thinking about your digital legacy and exerting some control over what you leave behind.
Set limits on screens. Smartphones, tablets and computers are part of daily life – according to a recent survey, Canadians spend 11 hours a day staring at screens. Give your eyes a break and reconnect with people in real life.
Replace your mattress. Getting quality sleep is essential to our health. Mattresses should be replaced every eight years or so – earlier if you notice signs of wear and tear, you wake up feeling stiff or sore, or you can feel your partner moving on the other side of the bed
Prioritize people and experiences over things. Now that the spending spree of the holidays is over, it's time to refocus on what truly matters – relationships and personal growth. What can you do this week to enjoy quality time with family and friends?
Wear sunscreen. Protecting skin from the sun's ultraviolet rays is important for people of all ages. Apply broad-spectrum sunscreen to exposed skin whenever you go out. This will help prevent sun damage and skin cancer.
Take care of your mental health. If you feel stressed, anxious or depressed, don't ignore it. Practise self-care such as meditation or yoga, and seek help from a physician or counsellor. Not sure if you should be concerned? Take a confidential online quiz from Mood Disorders Canada.
Take a trip. Travel is a great way to get out of your everyday routine, learn new things and experience other cultures. This year, explore a different travel style, or invite the whole gang for a fun multi-generational vacation.
Start (or finish) a bucket list. Nearly 60% of Canadians have or plan to make a bucket list – a list of things they want to see or do in their lifetime. If you've never given it much thought, dream big and put your plans into motion.
Where to start? Pick one or two ideas that really resonate with you – you'll be more likely to stick with them or get them done. Celebrate your successes, and be kind to yourself as you make changes for the better.
Best wishes and happy new year from the Bayshore family!
Bayshore Home Health offers a wide range of home care services to help Canadians live independently for as long as possible. Contact us at 1-877-289-3997 for details.