Difficult Relationships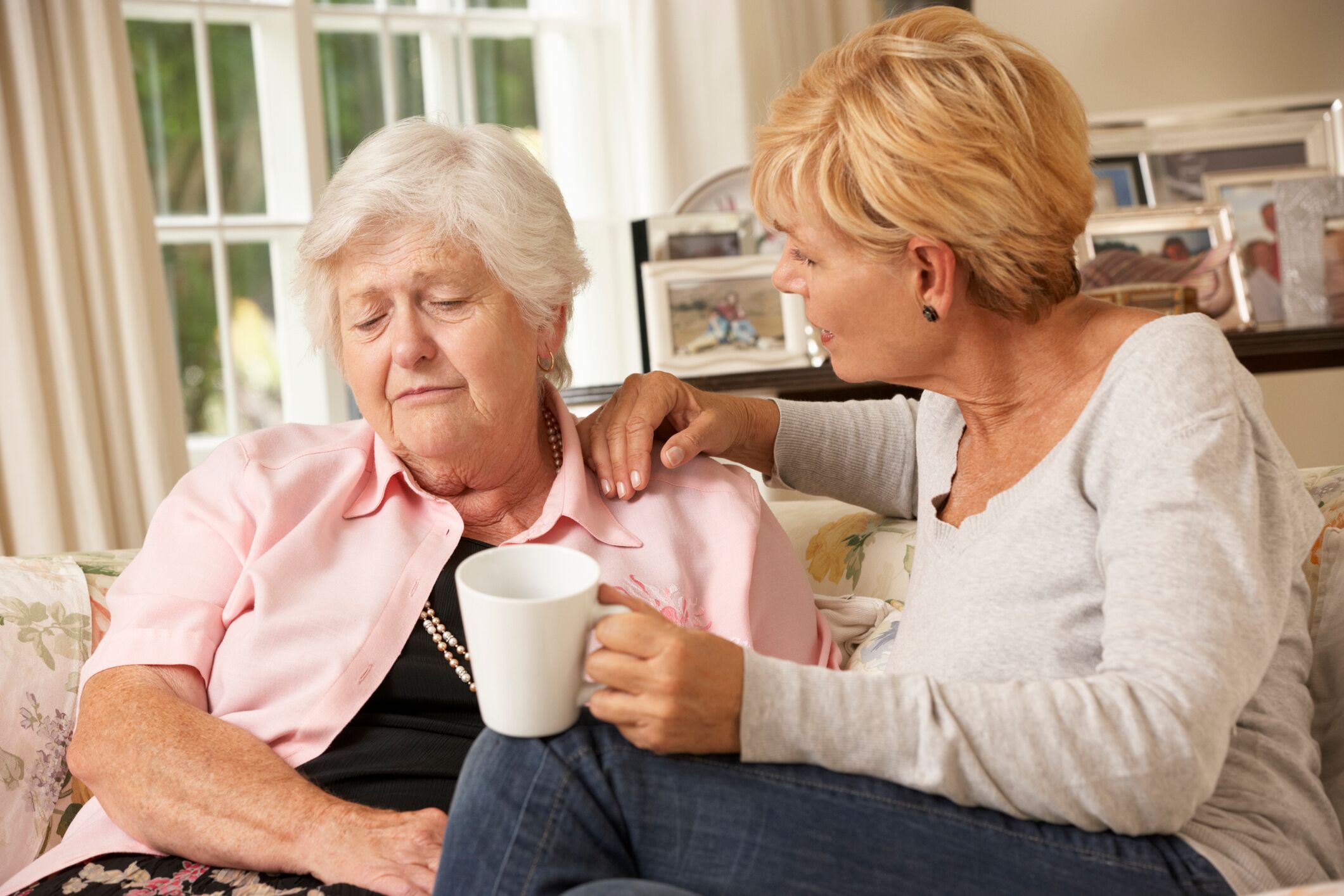 Caring for a Parent You Don't Get Along With
Being a family caregiver for a senior-aged parent is a challenging role, one that's often physically and emotionally demanding. If the parent and child have a difficult relationship, that added dimension can make things even more stressful and complicated.
Sometimes, seniors become dependent on their adult children suddenly, either because of a serious illness or an injury due to an accident (such as a fall). Some seniors lose their independence gradually – for example, they become frailer with age, or they have a progressive type of dementia.
It's not easy to see a parent's health decline, or for seniors to lose their independence. Both generations often feel unprepared for how the aging process alters their parent-child relationship. Too quickly, it seems, the person who was once the caregiver – or who was supposed to be the caregiver, but was neglectful or abusive – now needs care.
This role reversal might bring parents and their adult children closer together. Despite the challenges, many family caregivers find it highly rewarding to provide care, and they may see it as a chance to give back to a parent who has supported and made sacrifices for them earlier in life
Sometimes, however, toxic family dynamics come into play. Parents and children who aren't close, or who have had a difficult relationship for years, find themselves thrown together to deal with a crisis – and no one's happy about it. Parents and children might disagree about treatment decisions, care planning, living arrangements or finances. Long-harboured tensions might surface. Parents might feel intruded upon, while children might resent having to take time and energy away from their own kids and partner to look after a parent in poor health.
Caring for a parent you don't get along with means navigating tricky emotional terrain. These suggestions may help you move forward together:
Share your concerns
If you're worried about a parent's health or their ability to keep living independently, talk to them (ideally, in person). Ask for their thoughts and concerns. Propose that you work as a team to assess the situation and find solutions. Be prepared to encounter resistance – your parent may not be receptive to your intervention, even if they obviously need help. (Learn what to do when parents won't listen.)
Consider your own situation
Do you have the capability, financial means and time to care for an ailing parent? Can you realistically juggle work and family responsibilities with caregiving? You may be able to access other sources of support in your community – talk to your parent's health-care provider, social worker or case manager about potential options
Involve your family members
Can your siblings, aunts, uncles or other relatives provide caregiving help or other kinds of support? Arrange a family meeting and discuss your parent's growing needs and the possible options going forward.
Keep your expectations reasonable
Older adults tend to be set in their ways. Your parent's personality is probably not going to change, and you may never repair your difficult relationship. Things may even get worse, as your parent experiences negative emotions related to aging and losing their independence, such as fear, grief, anger, frustration or depression. Be patient and try not to focus on the disappointments.
Take time out for yourself
Caregiving is demanding work. Take breaks when possible, and get support whenever you can. Many family caregivers find that joining a support group or talking to a therapist helps them cope with the difficult emotions related to caregiving and dealing with dysfunctional family relationships.
Consider hiring professional caregivers
Home health care providers offer services that help lighten the load on family caregivers, such as companionship, housekeeping, personal care and nursing. For many older adults, home health care is the key to aging in place for as long as possible. It may be more affordable than you think (see pricing examples), and your parent may have access to funding, such as private insurance or government programs.
Read more blog posts from our special Call Your Mom series. 
Bayshore Home Health offers a wide range of home care services to help Canadians live independently for as long as possible. Contact us at 1-877-289-3997 for details.