Home for the Holidays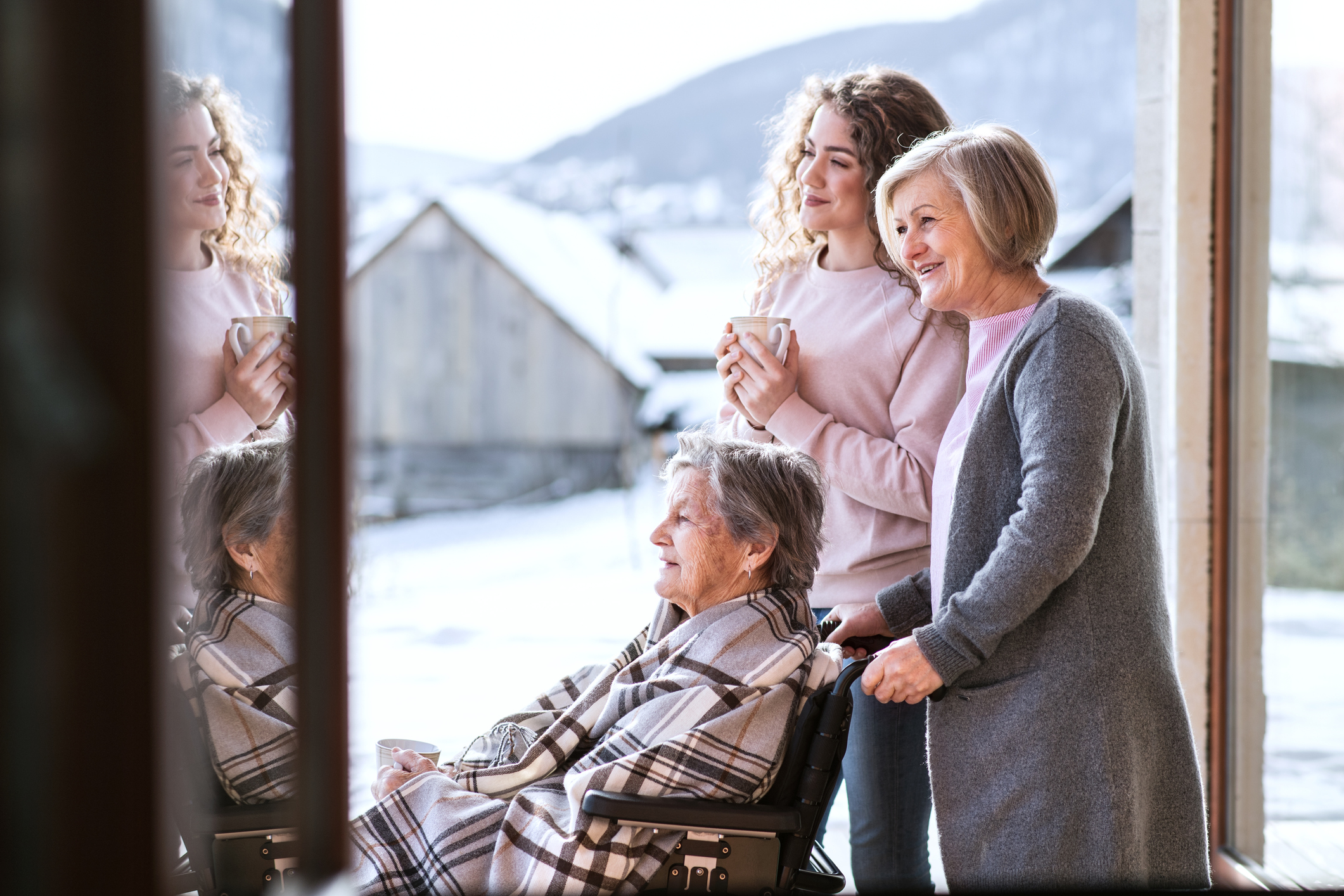 What to Look for When Visiting Aging Parents
Family celebrations during the holiday season can be joyous and heartwarming. They're a wonderful opportunity to reconnect – especially if your family members live far apart and don't see each other often.
However, going home to visit senior parents may also bring unexpected concerns. As they grow older, you may notice signs that perhaps not all is well with Mom and Dad. These can include health problems, unusual behaviour or a decline in their living conditions. Should you speak up?
It's never easy to see a parent grow old, but it's important not to ignore warning signs, no matter how subtle or unclear. If loved ones don't intervene, things may deteriorate to the point where a parent can no longer live independently, or perhaps suffer an injury or illness that could have been avoided with the right kinds of support.
When you visit your senior-age parent or parents this holiday season, discreetly take stock of how they're really doing. Keep an eye out for these types of signs and changes:
Activities of daily living: Is your parent able to perform everyday activities – including eating, personal grooming, dressing, moving around and toileting – without assistance?
Around the home: Are there signs that your parent is not keeping up with household chores, such as piles of laundry; a stack of unopened mail; unpaid bills; damage to property, including vehicles; disrepair inside or outside the home; unclean or neglected pets; unwatered or dying plants; empty cupboards and pantries; expired or rotting food in the kitchen; expired medications; or burn marks on cookware or kitchen surfaces?
Changes in behaviour: Is your parent more forgetful or absent-minded? Do they repeat themselves or misplace things? Are they neglecting personal care or grooming? Are they having trouble with communication, such as remembering the names of objects or finding the words they want to say? Has their judgment changed (e.g., overspending, being more susceptible to fraud and scams)?
Changes in mood: Does your parent seem anxious or depressed? Are they confused or agitated? Have they lost interest in things they used to enjoy? Do they socialize with friends, or seem withdrawn and isolated?
Changes in physical condition: Has your parent lost weight? Are they sleeping poorly? Do they have trouble with their balance, eyesight or hearing? Do they have trouble getting out of bed and moving around the home, or have they had a fall or other accidents? Do they have bruises or other injuries?
We have written previously about senior parents who need interventions. The holidays may be a good time to discuss with other family members, such as your siblings, whether Mom or Dad needs help around the home (or, if the situation is serious, perhaps an even greater level of care, such as an assisted living facility).
If you think your parent or parents will be receptive, include them in the conversation – perhaps they've been thinking about it, too, and wouldn't mind some help with household chores (this is often the service that seniors accept most easily).
Home health care offers a range of à la carte services, including personal care, housekeeping, meal prep and nutrition, and companionship. These options help seniors "age in place," in their own homes, which is what most people prefer. Home health care also offers adult children, especially those trying to look after their parents from a distance, peace of mind that someone is checking in on their loved ones regularly. Home care services are also more affordable than you may think.
If you have concerns about your parent's well-being, don't wait until the next holiday gathering to voice them. Tell your loved ones that you'd like to plan for the future as a family. Read our tips for introducing home care, and what to do if parents won't listen.
Bayshore Home Health offers a wide range of home care services to help Canadians live independently for as long as possible. Contact us at 1-877-289-3997 for details.