Home Care Services during COVID-19
Stay Safe. Stay Home.
Do you have a loved one you are worried about during this pandemic and want to bring them home temporarily from hospital, seniors residence or a long term care facility? Families across the country are struggling with this dilemma.
Bayshore can help.
With local home care branches across Canada, we are here to support you and your family through every step of the care process. See how we continue to make a difference in our clients' and patients lives during COVID-19.
As the COVID-19 virus spreads, our hospitals may become overwhelmed, forcing patients who still need care, out of hospital, to make room for more seriously ill patients. Seniors residence may stop friends and families from visiting, and healthy residents may be living with residents who are sick – some who may be infected with the virus and not show any symptoms. Long term care facilities suffer from chronic understaffing. Many staff members are part-time and work at other facilities, making the risk of spreading the disease much higher.
At Bayshore Home Health, we can provide in-home care for your loved one at a time when it is needed the most. Your loved one will be looked after by a Bayshore caregiver, keeping everyone safer. If more than one caregiver is required a small dedicated team will be assigned based on care needs. All staff are screened daily and have personal protection available.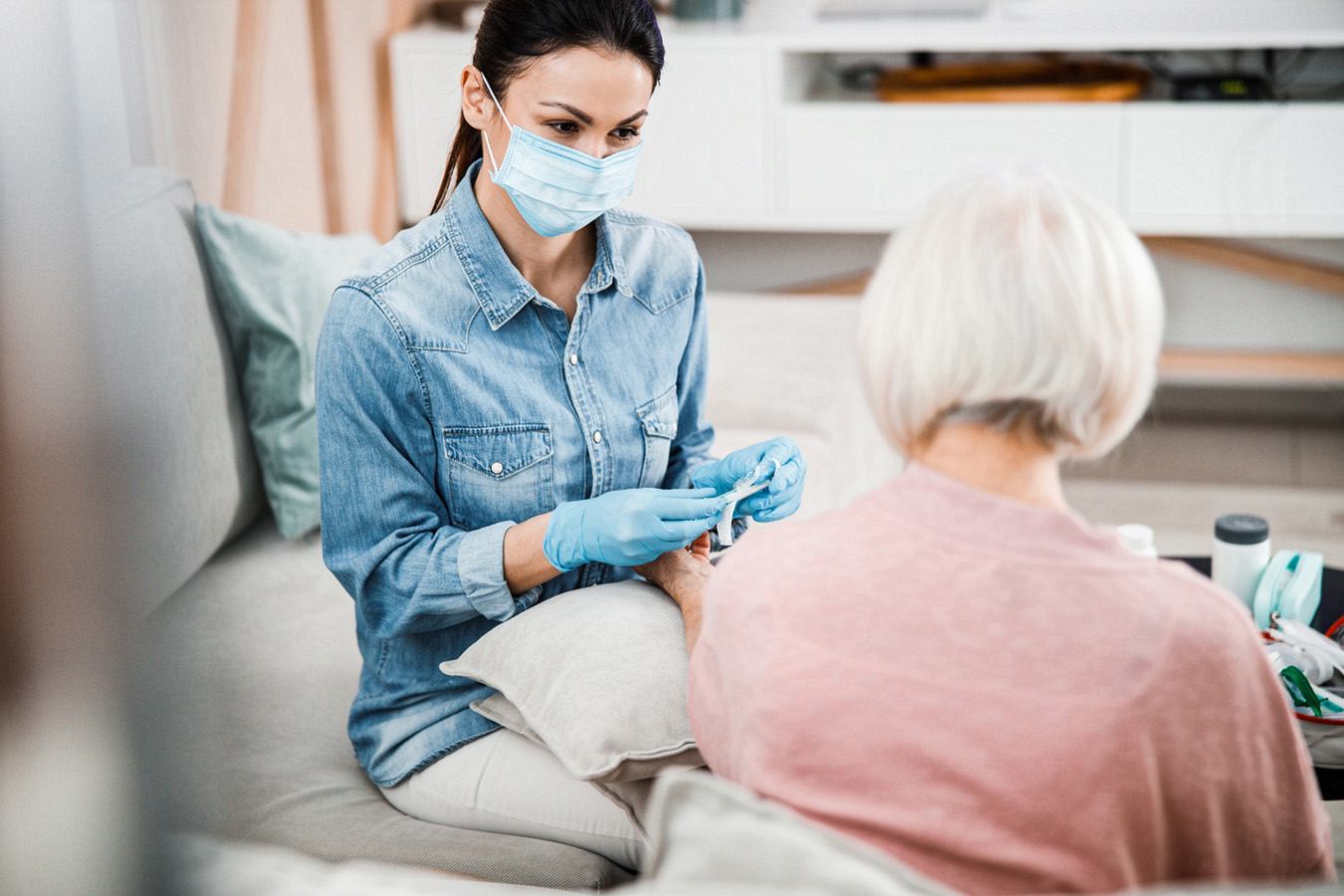 A typical day of care for your loved one at home
Our caregiver can arrive bright and early to help your loved start their day. We can assist with getting out of bed, personal grooming and getting dressed. Need help making breakfast? Leave that to us. And we can help with feeding, if required.
After morning care and breakfast, we'll offer physical and mental stimulation programs – let us know what your loved one enjoys – puzzles, crosswords, scrap booking, flower arranging, chair yoga, or playing cards or bingo.
We can make and serve a nutritious lunch and then offer virtual programming during the afternoon. Before our caregiver leaves for the evening, they'll assist with dinner and get your loved one ready for bed.
Overnight care is also available if needed.
Home Equipment
Working with our Bayshore Therapy & Rehab division, an Occupational Therapist can also assess, and order, any needed equipment. This includes:
• Ramps/lifts to get your loved one into your home – these are portable and can quickly be put in place
• Raised toilet seat, shower/tub bench, transfer poles, grab bars for bathroom
• Hospital bed, commode
• Mobility aids
We can also provide physiotherapy or occupational therapy sessions in person or virtually and can teach caregivers and family members exercises and transfer techniques.
Funding options
To assist in paying for home care our Care Managers can review both government and private insurance options to maximize all benefits. Funding may also be available from employee benefit plans, including short-term disability and long-term disability insurance, and workplace safety insurance. Grants or allowances from disease-specific associations may also be available.
Get started today: The situation may get worse before it gets better.
Our priority during the COVID-19 pandemic and, more importantly, every day, is to make sure our clients and employees stay safe. Nothing has changed – this has always been our focus. The protection of our clients is our highest priority, and we have processes in place to safeguard everyone.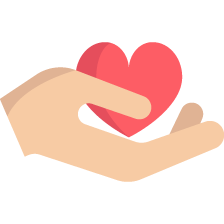 Let us help
with home care
Bayshore Care Planner
Let us help you find the care you need.
Our interactive care planner can recommend services based on your needs and a member of our care team can further customize the care that's right for you or your loved one.
Enter the postal code of the location where service will be provided.
To get started, please tell us a bit about yourself.