Bayshore's 2022 Year-in-Review
Despite the ongoing global pandemic and many other challenges throughout 2022, our staff continued to inspire and encourage us in our mission to enhance the quality of life, dignity and independence of all Canadians. Thank you to all Bayshore staff – from those working in homes and in the community to those working in clinics, pharmacies, offices and warehouses – for making this year a success and being a part of our incredible community. Here are some key highlights from this year: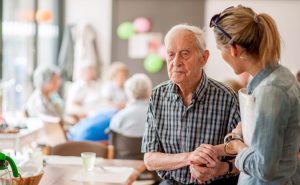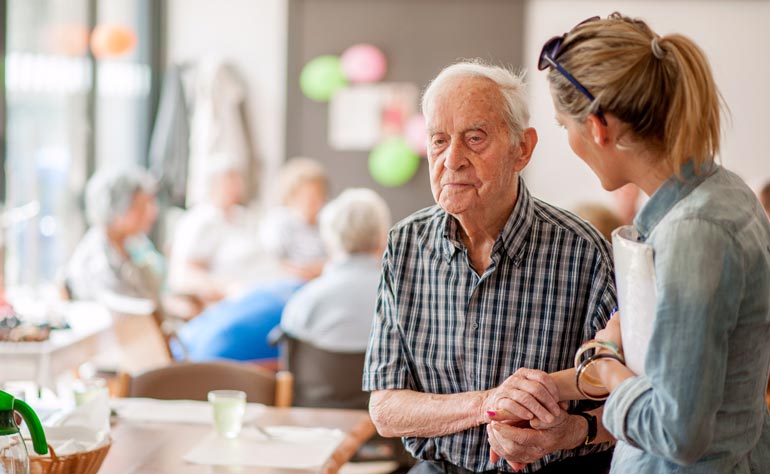 Bayshore Health Monitor supports independence for people living with dementia
Bayshore HealthCare, in collaboration with iCan Interactive and Georgian College, designs an innovative digital health wearable solution – Bayshore Health Monitor – that enables family caregivers to remotely monitor their loved ones living with dementia.
Read the full story here.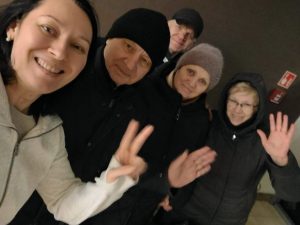 Bayshore colleagues work together to bring parents from Ukraine to Canada
Olena Lakovenko and Iryna Dubak are colleagues in Bayshore's finance department who share the same Ukrainian hometown of Zaporizhzhia. They were united at a critical time when they coordinated a plan to bring their parents safely to Canada after Russia invaded Ukraine.
Read the full story here.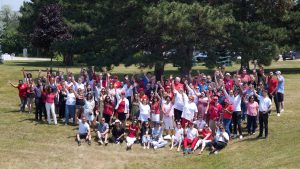 Summer BBQ: Canada Day Celebrations
After two years of virtual celebrations and gatherings, Bayshore's national office staff gather for a Canada Day BBQ filled with games, food and fun!
View more photos here.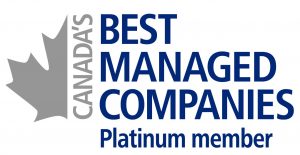 Bayshore HealthCare retains platinum status with Canada's Best Managed Companies
For the 16th year in a row, Bayshore HealthCare earns inclusion on Deloitte's list of the Best Managed Companies in Canada, receiving the highest designation, Platinum status, for the 10th consecutive year.
Read the full story here.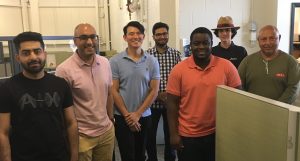 Bayshore's IT team reduces waste and raises money for Alzheimer's Society
The IT team at Bayshore donate more than $17,000 to the Bayshore Foundation through an unlikely source: recycling and repurposing old computer equipment.
Read the full story here.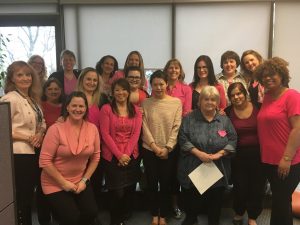 Bayshore's Pediatric Program in Burnaby awarded Accreditation with Commendation
Bayshore HealthCare's Pediatric Program in Burnaby, BC achieves Accreditation with Commendation: the second highest standing Accreditation Canada awards an organization.
Read the full story here.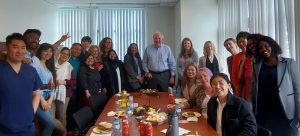 On the road again
After more than two years of hitting pause on his annual visits to Bayshore's branches across Canada, Bayshore President Stuart Cottrelle hits the road again this past summer – much to the delight of Bayshore staff.
Read the full story here.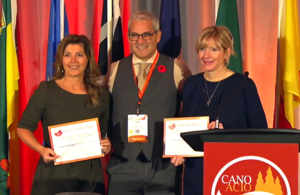 Bayshore HealthCare wins digital healthcare award for innovative CareChart support program
Bayshore HealthCare and Ontario Health (Cancer Care Ontario) is awarded a Clinical Award Lectureship from the Canadian Association of Nurses in Oncology for the CareChart Digital by Bayshore (CareChart), an after-hours oncology and toxicity management support program.
Read the full story here.