Bayshore Home Health – London, ON
Services are available 24 hours a day, 7 days a week
Our services include:
Personal Care Services
Medical Services
Dementia Care Services
Also at this location:
Infusion Clinic, Help with grocery shopping and errands, In-hospital observational care
Walk For Alzheimer's
We are proud to be a sponsor for the Alzheimer Society! Read more information here
Now Offering TB Testing and Mask Fitting
Bayshore Home Health is pleased to offer tuberculosis testing services in the comfort of our office. Bayshore's team of professionals conduct 1 and 2 step tuberculosis testing.
Read more here
Foundation Presentation to St. John's Ambulance T-Dog Program

Thank you to our Health Care Heroes!
Our London branch visited Stratford General Hospital, Stratford Fire Department & Grand River Hospital with delicious treats to say – Thank you #HealthCareHeroes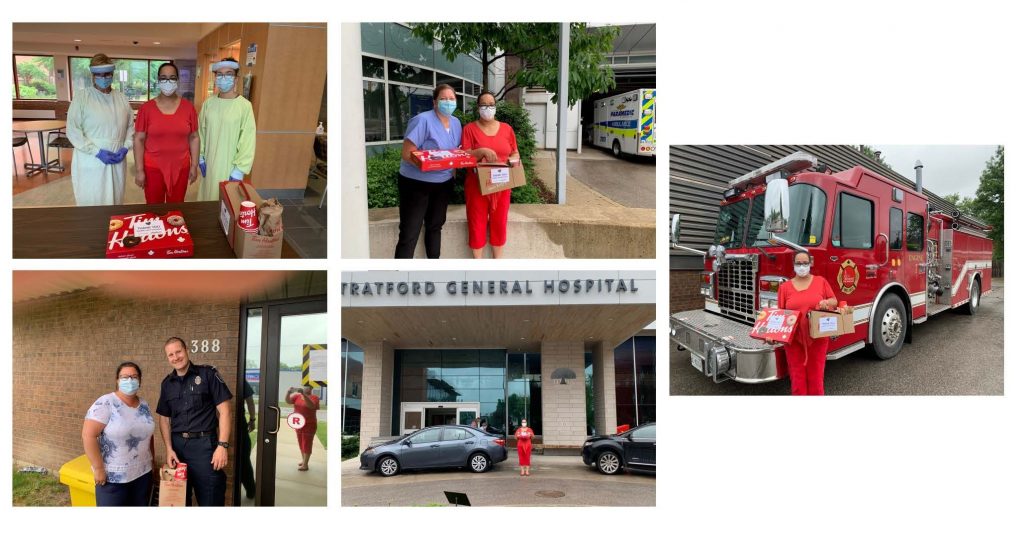 Our London branch visited the frontline workers at @St.ThomasElginGeneralHospital with coffee, donuts, and signs of encouragement. Thank you, #HealthCareHeroes!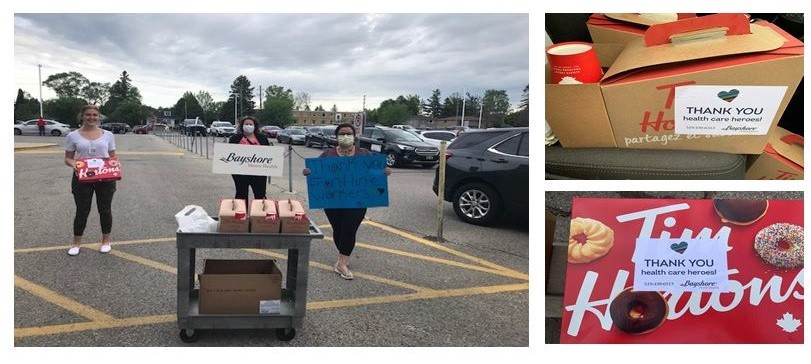 Past Events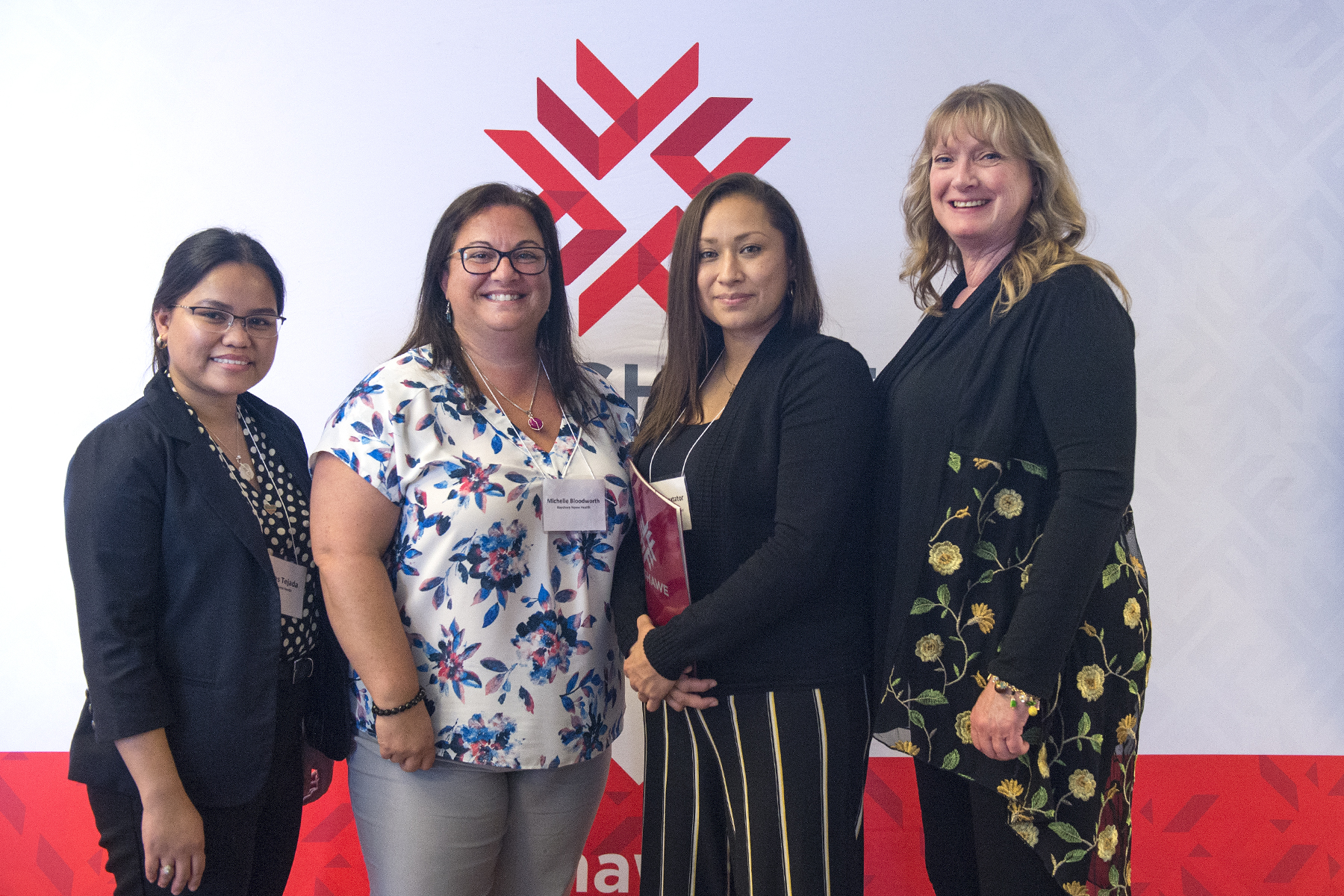 Bayshore Home Health was proud to sponsor two Personal Support Worker awards at Fanshawe College in St. Thomas on May 2, 2019.
Pictured is our Area Director, Michelle Bloodworth (second from the left) with one of the award recipients Margo Doxtator (second from the right).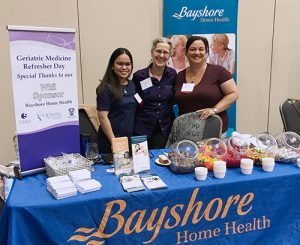 As a proud sponsor of the Geriatric Refresher, Bayshore Home Health London had the privilege of meeting Teepa Snow (#teepasnow), a dementia educator who spoke about understanding the mind of folks with dementia and how they process information. She also shared tips on how caregivers can approach those with dementia.
Congratulations to Jadelynn Mantel!
We are very pleased and excited to announce that Jadelynn Mantel received the 2020 Bayshore Home Health Personal Support Worker Award as part of St. Thomas Awards Ceremony sponsored by Fanshawe College. Each year, Fanshawe celebrates student success and our generous supporters during a series of academic award ceremonies.
Meet our team
At Bayshore Home Health, we want to provide the best home care for you or your loves ones – with less stress and worry. Our London branch is here to look after all your home care needs.
Michelle Bloodworth, Area Director and Maura Haughian, Care Manager are integral parts of the Bayshore care team who will assess your needs, provide personalized care plans and offer support in navigating the healthcare system.
Job Postings
We are Hiring!
Bayshore Home Health is looking for caregivers, RNs and RPNs. We offer flexible hours, a competitive wage, benefits and training. Send your resume to jobs@bayshore.ca
Giving Back
Our Local Charity Partner:
St. John Therapy Dog Program
Improving lives on a daily basis, the St. John Ambulance therapy dog program brings joy and comfort to the sick, lonely and those who need a friendly visit.
Each Bayshore branch gives back to the local community by supporting a local charity partner through the Bayshore Foundation for Empowered Living. The Bayshore Foundation helps Canadians who are experiencing aging, illness or injury to take control of their independence. Every dollar raised in a community stays in that community. All donations from individual donors will be match 50% by the Bayshore Foundation.