Bayshore Home Health – Windsor, ON
Services are available 24 hours a day, 7 days a week
Our services include:
Personal Care Services
Medical Services
Dementia Care Services
Also at this location: Infusion Clinic, Post partum services, Help with grocery shopping and errands, Escorts to appointments and outings
Meet our team
At Bayshore Home Health, we want to provide the best home care for you or your loves ones – with less stress and worry. Our Windsor branch is here to look after all your home care needs.
Sara Cusenza, Area Director, is an integral part of the Bayshore care team who will assess your needs, provide personalized care plans and offer support in navigating the healthcare system.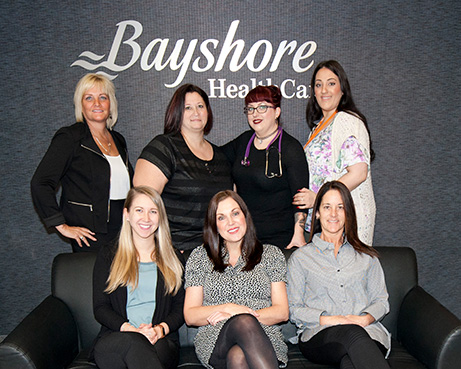 "Bayshore was instrumental in my healing process and exceeded my expectations."
About this location
The Erie St. Clair region is located at the southern tip of Ontario and stretches from the sparkling shores of Lake Erie and Lake St. Clair to the crisp waters of Lake Huron. Surrounded by natural water and beauty, this great region is usually home to the warmest temperatures in all of Canada and is quickly becoming known as the retirement capital of the country. Neighbouring the USA and sharing two international crossings (Windsor-Detroit and Sarnia-Port Huron), the region of Erie St. Clair is a significant area, in terms of international commerce and trade. It is a hub for bird enthusiasts and outdoor activities including boating, world class fishing, biking, and sailing.
The Windsor Home Health branch serves the Windsor area.
About Bayshore
Bayshore HealthCare is one of the country's leading providers of home and community healthcare services and is a Canadian-owned company. With over 100 locations across the country, including 60 home care offices, 13 pharmacies and infusion clinics, Bayshore has more than 12,000 staff members and provides care to over 200,000 clients.
Learn More