Bayshore Home Health – York Region, ON
Services are available 24 hours a day, 7 days a week
Our services include:
Personal Care Services
Medical Services
Dementia Care Services
Also at this location:
Help with grocery shopping and errands, In-hospital observational care, Post-surgical care
Past Events
2019 Stilettos and Sneakers Lifestyle Show for Women
Bayshore Home Health was proud to attend the Stilettos and Sneakers Lifestyle Show for Women. Now in its 10th year, the show was held at the Georgina Ice Palace, hosted by the Chamber of Commerce.
2019 Discover Georgina Show
Thanks to everyone who stopped by and visited us at the 2019 Discover Georgina Show presented by the @GeorginaChamberofCommerce! The Bayshore Home Health York Region team had a great day helping attendees learn how we make aging at home easier and comfortable.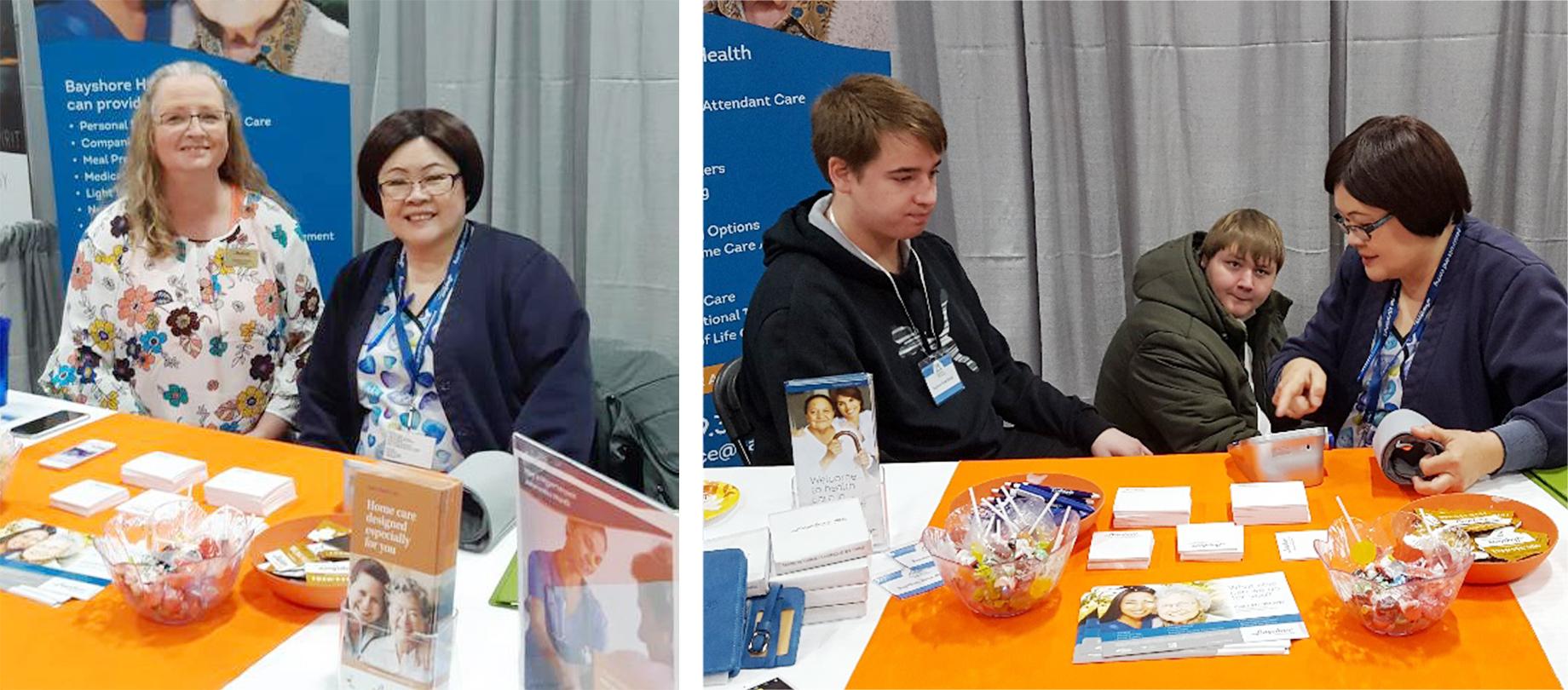 Meet our team
At Bayshore Home Health, we want to provide the best home care for you or your loves ones – with less stress and worry. Our York Region branch is here to look after all your home care needs.
Kelsey Johnston-Carson , Area Director along with Heather Roach and Izabella Abramov, Care Managers, are integral parts of the Bayshore care team who will assess your needs, provide personalized care plans and offer support in navigating the healthcare system.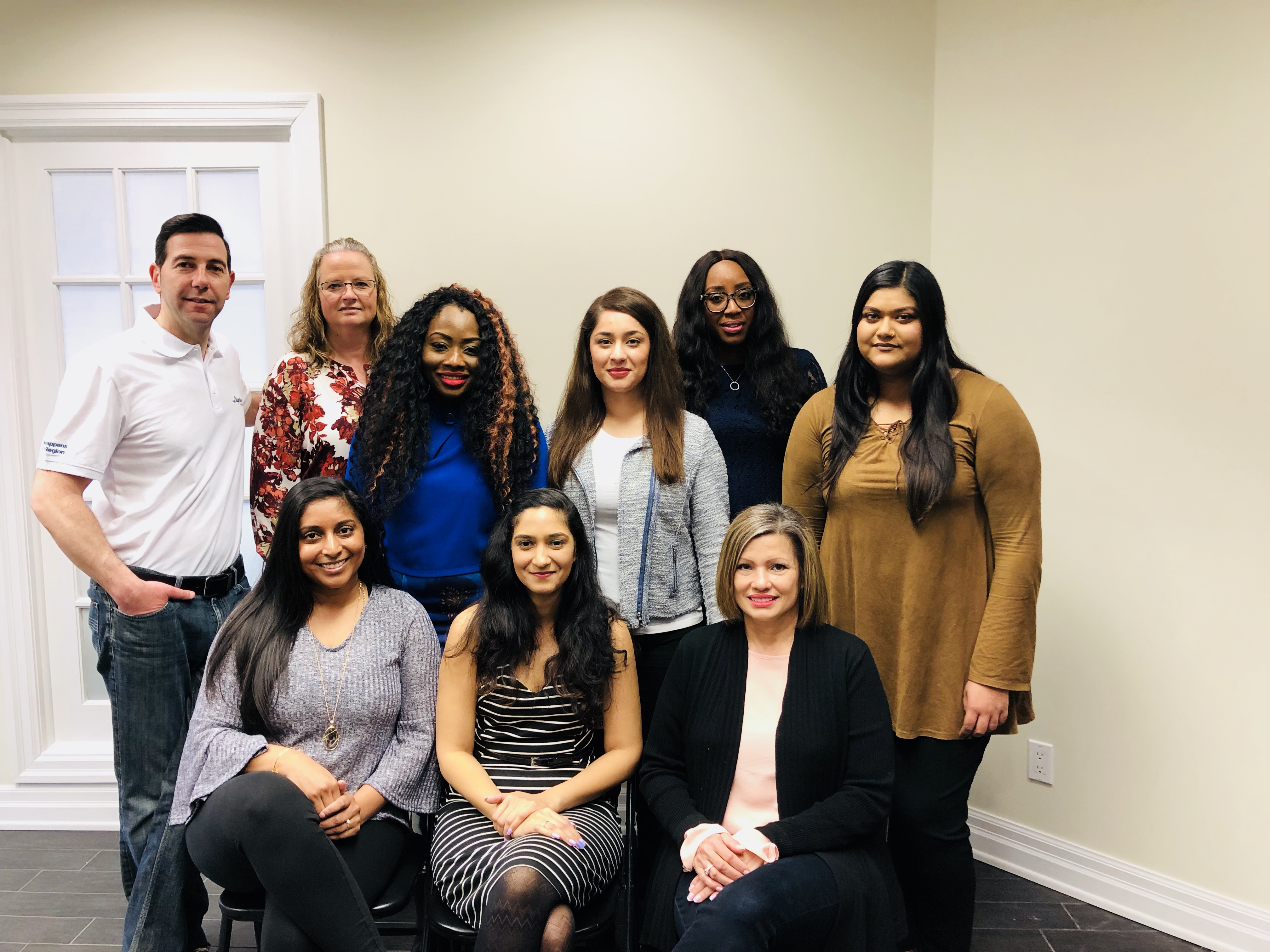 Job Postings
We are Hiring!
Bayshore Home Health is looking for caregivers, RNs and RPNs. We offer flexible hours, a competitive wage, benefits and training. Send your resume to jobs@bayshore.ca
Giving Back
Our Local Charity Partner:
Kensington Hospice
The Kensington Hospice in Toronto is located on the site of the historic Chapel of St. John the Divine, built in 1888. Kensington's care team supports individuals, with specialized medical knowledge, including pain management, spiritual support and bereavement counseling for caregivers.
Each Bayshore branch gives back to the local community by supporting a local charity partner through the Bayshore Foundation for Empowered Living. The Bayshore Foundation helps Canadians who are experiencing aging, illness or injury to take control of their independence. Every dollar raised in a community stays in that community. All donations from individual donors will be match 50% by the Bayshore Foundation.
"We had such an excellent experience with two caregivers, in particular, this summer. First was Gloria. My dad thought she was fantastic and incredibly competent. We all felt that way. Cassidy was the second caregiver who we thought was absolutely wonderful. She spent time with him during the day and was very engaged, warm, and friendly. Thanks so much."
- S.Townsend
About this location
At Bayshore York Region we focus not only on assisting older adults in their home but also keeping them active in their community. Approximately 15% of York region are 65+ and our team promotes independence and dignity while keeping continuity of care. Bayshore Home Health takes pride in providing optimal care and customer service to our diverse range of clientele. Our services include companionship, personal care, escorts to appointments, as well as foot care and specialized nursing care. Call us today for a FREE in-home consultation, and experience the Bayshore difference!
The York Region Home Health branch serves the areas of Markham, Richmond Hill,Thornhill, Vaughan, Aurora, Newmarket, Sutton and Keswick.
About Bayshore
Bayshore HealthCare is one of the country's leading providers of home and community healthcare services and is a Canadian-owned company. With over 100 locations across the country, including 65 home care offices, 13 pharmacies and 90+ clinics, Bayshore has more than 13,500 staff members and provides care to over 350,000 clients.
Learn More
In the News