How Social Isolation Can Harm Your Health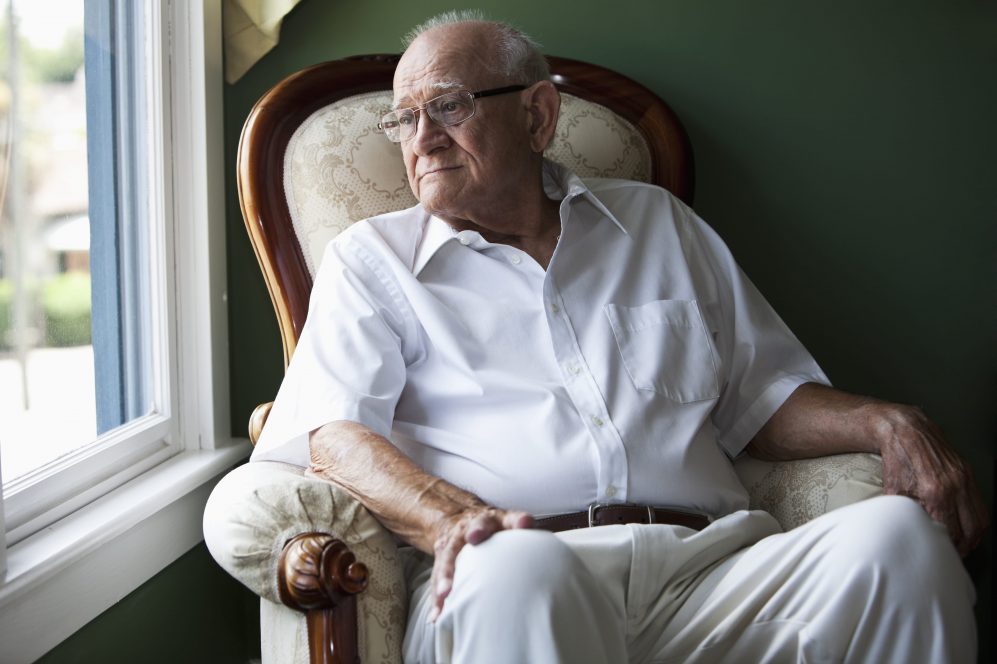 How Social Isolation Can Harm Your Health
More than a year after the outbreak of COVID-19, lockdowns and stay-at-home orders continue in many parts of Canada. These measures keep people safe, but they may also mean prolonged social isolation – especially for seniors, people with chronic illnesses, and others at high risk of severe illness if they become infected. Read on to learn how isolation can affect your health, plus five ways to care for yourself and your loved ones.
Seniors at risk
Even before the pandemic, social isolation and loneliness were major public-health issues, especially among seniors. About a quarter of Canadians age 65 and older live alone, and many of them are elder orphans – seniors who have no partner or children in their lives.
People experience isolation and loneliness for different reasons, including bereavement, poor health, disability, lack of transportation and limited financial means. Over time, friends and relatives pass away or move away, and our social circles gradually get smaller. During the pandemic, the lack of social interaction has become even more pronounced, due to the temporary shutdown of seniors' activities, programs and services. (Some activities have moved online, but not everyone has access to, or is comfortable using, technology.)
Loneliness is a major problem in other countries, as well. In Great Britain, the issue is serious enough that the government appointed a Minister of Loneliness in 2018.
The health effects of isolation
Humans are social creatures, and being apart from others for an extended amount of time can affect our physical, mental and cognitive health. Social isolation increases the risk of depression and anxiety. It has also been linked to a higher risk of cognitive decline and dementia. Loneliness is believed to be as bad for physical health as obesity or smoking, and it has been linked to high blood pressure, heart disease, stroke, weakened immunity and premature death. And, during the pandemic, health experts have noted the effects of isolation, including sleep disruptions, changes in eating patterns, and a range of troubling emotions: fear, sadness, anger, confusion, guilt and irritability.
Alone, together
We all have a strong need for social connection, perhaps more so than ever. Here are five ways to ease loneliness and social isolation.
Regular contact: Stay in touch with friends, family and neighbours, especially seniors and others who are isolating to COVID-19 infection. To connect safely, many people have embraced videoconferencing technology (such as Zoom and Google Meet). Regular phone calls and texts can also help keep everyone's spirits up and ensure that vulnerable individuals have what they need. If you meet with others in person, outdoor settings are safest, and remember to stay two metres apart and continue wearing masks.
Stick to a routine: Even during lockdown periods, many municipalities have encouraged people to go outdoors for exercise. If you can, go out for daily walks, and encourage your loved ones to do the same. Physical activity is healthy, and spending time outdoors helps to relieve stress. In addition, exposure to daylight helps maintain a regular sleep schedule – especially important at a time when many people are experiencing sleep disturbances, from insomnia to COVID dreams.
Keep track of emotions: Many people are experiencing pandemic-related stress, anxiety, depression and/or loneliness, and some are turning to unhealthy coping methods. If you need support, talk to a trusted friend or family member, or engage in calming mindfulness practices. For additional help, don't hesitate to contact your physician or a counsellor. (See "Additional resources," below, for more information.)
Online communities: Connecting with others on the Internet is a great way to socialize, especially during the pandemic. If you're an older adult and you're not sure where to start, visit Amintro, a free social platform for adults aged 50-plus. Read our interview with Charlene Nadalin, Amintro's founder.
Professional companionship: Companionship is a home health care service. Professional companions visit seniors at their residence, offering company, conversation and meaningful activities. If you're worried about a senior-age parent but you can't visit in person, consider hiring a companion to visit. (During the pandemic, all home care staff wear personal protective equipment.) Learn more about companionship.
Additional resources
If you or someone you know needs mental health support, resources are available.
These resources are not intended for emergencies or life-threatening situations. If you are in immediate danger, call 9-1-1 or go to your nearest emergency department.