Bayshore Home Care Solutions – Carleton Place, ON
Services are available 24 hours a day, 7 days a week, through government funded programs
Our services include:
Personal Care Services
Medical Services
Dementia Care Services
Meet our team
Wendy Alexander, Area Director, is an integral part of the Bayshore care team who will assess your needs, provide personalized care plans and offer support in navigating the healthcare system.
Giving Back
Each Bayshore branch gives back to the local community by supporting a local charity partner through the Bayshore Foundation for Empowered Living. The Bayshore Foundation helps Canadians who are experiencing aging, illness or injury to take control of their independence. Every dollar raised in a community stays in that community. All donations from individual donors will be matched 50% by the Bayshore Foundation.
Our Local Charity Partner: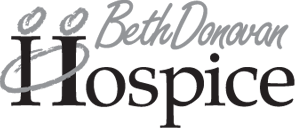 Beth Donavan Hospice
The Beth Donavan Hospice works to assist, support and guide – both in home and hospital – in a families and their loved ones as they journey through the challenges of life-limiting illnesses and end-of-life transitions. Founded through the compassion and vision of generous volunteers, Beth Donovan Hospice has been providing services to the community for over 20 years.

Lanark County Interval House
Lanark County Interval House believe that a woman and her children have the right to live with dignity and without the threat they of abuse. When this right is denied or interfered with, we will provide protection and support.