Fall: The Season for Fresh Starts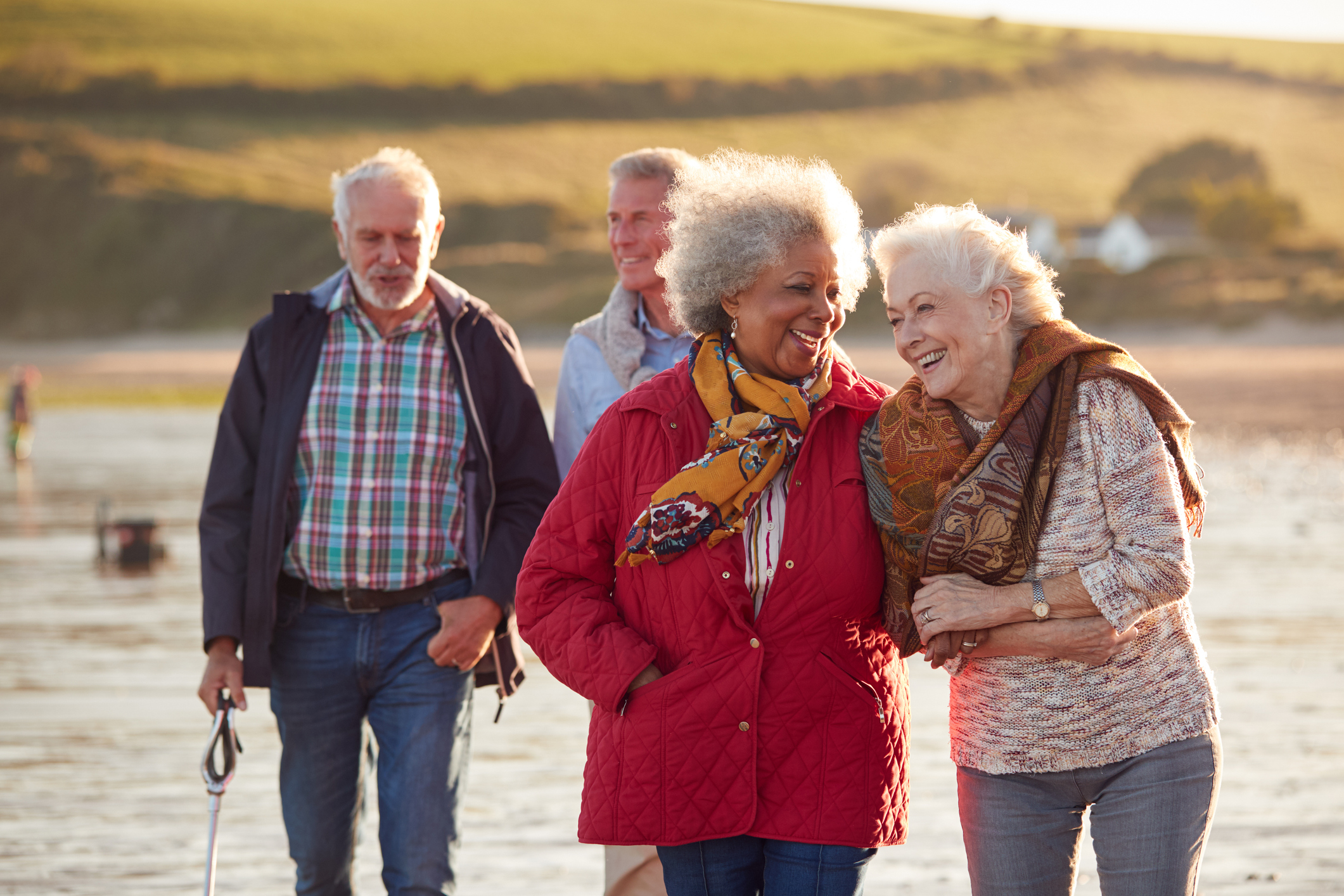 Fall: The Season for Fresh Starts
September isn't the beginning of a new year, but it often feels like one. Even for those of us whose school days are long past, the shift from summer to fall is a signal to refocus. September means a return to routine – but it's also an opportunity to embrace new challenges and possibilities.
This is the seventh post in our Colours Campaign, our year-long series about the transformative power of colour. But rather than choose a traditional autumn hue like brown, burgundy or amber, we're going with WHITE – the colour of blank canvases and empty pages. Conceptually, it's the ideal backdrop for creating something new, or for re-creating an aspect of yourself.
Embracing new beginnings
What would you like to do differently this season? Over the past year and a half, the pandemic has derailed many personal and professional plans, from weddings and travel to job opportunities. The upheaval has been distressing and disruptive, but it's also opened up new ways of doing things that once seemed unusual or unfeasible – activities like virtual volunteering, working from home on a mass scale, and widespread online learning. Out of necessity, we've learned to video chat, bank online, order groceries… whatever it takes to get things done safely and stay in touch with the people we love.
During the pandemic, many people have rekindled or picked up hobbies and activities, from baking and quilting to online yoga and exercise classes. And let's not forget all the "pandemic pets" that have found new forever homes during lockdown.
While many people have gravitated towards hobbies as a means to relax or distract themselves during this difficult time, we also know that learning new things can be good for both mind and body. Pursuing hobbies can also be a great way to connect with others, whether it's your grandkids or a Facebook group of like-minded enthusiasts.
Try these five ideas to shake up your routine, discover new passions, and perhaps even find greater purpose:
Create new habits: James Clear, author of the bestselling book Atomic Habits, says that every habit, whether good or bad, has a three-step pattern: 1) a reminder or cue that triggers the behaviour, 2) the routine of the habit itself, and 3) the "reward" we get from the behaviour (whether it's beneficial to us or not). Understanding what motivates us to keep repeating certain actions, and how we respond to cues, can help us break bad habits and build better, healthier ones. For example, if you want to start meditating daily but often forget or can't find time, schedule it in your smartphone's calendar and set up reminders, or use a meditation app that notifies you when it's time to meditate.
Learn a sport: If you want to be more physically active but have trouble sticking to a fitness routine, consider picking up a new sport, maybe even a team sport. You'll be more likely to exercise if you enjoy it, and being part of a group – whether it's a running club, a slow-pitch team or a bowling league – provides extra motivation to make time, show up and give it your all. If physical distancing guidelines have limited in-person options for now, consider taking online classes.
Make new friends: Have you noticed that after a certain age, it takes more effort to make friends? Meeting people is easy while we're in school or at work. Later in life, however, our social circles tend to shrink, for a variety of reasons. Over time, many older adults experience prolonged loneliness, which can affect both mental and physical health. If you'd like to meet people, make the first move – join a club, become a volunteer or find friends online. (For adults over 50, Amintro is a great option.)
Lend a hand: We all have the power to make a difference, whether in our own lives or in our communities. Look for volunteer opportunities in your area or online. "The charities we support help people facing the challenges of illness, injury or aging, and many of these organizations need volunteers," says John Lawrence, Director of the Bayshore Foundation for Empowered Living. "Some volunteer work can be done virtually – making friendly phone calls to isolated seniors is a great example."
Get creative: At the beginning of this post, we likened the colour white to a blank canvas or an empty page – and you can approach that idea quite literally! Write, paint, make music, stage a play… all of these activities cultivate creativity, no matter what your age or previous artistic experience. Perhaps now is the time to tell your own story or learn new dance moves – the possibilities are endless.
What will you do with your "blank canvas"?