10 Good Things That Came Out of 2020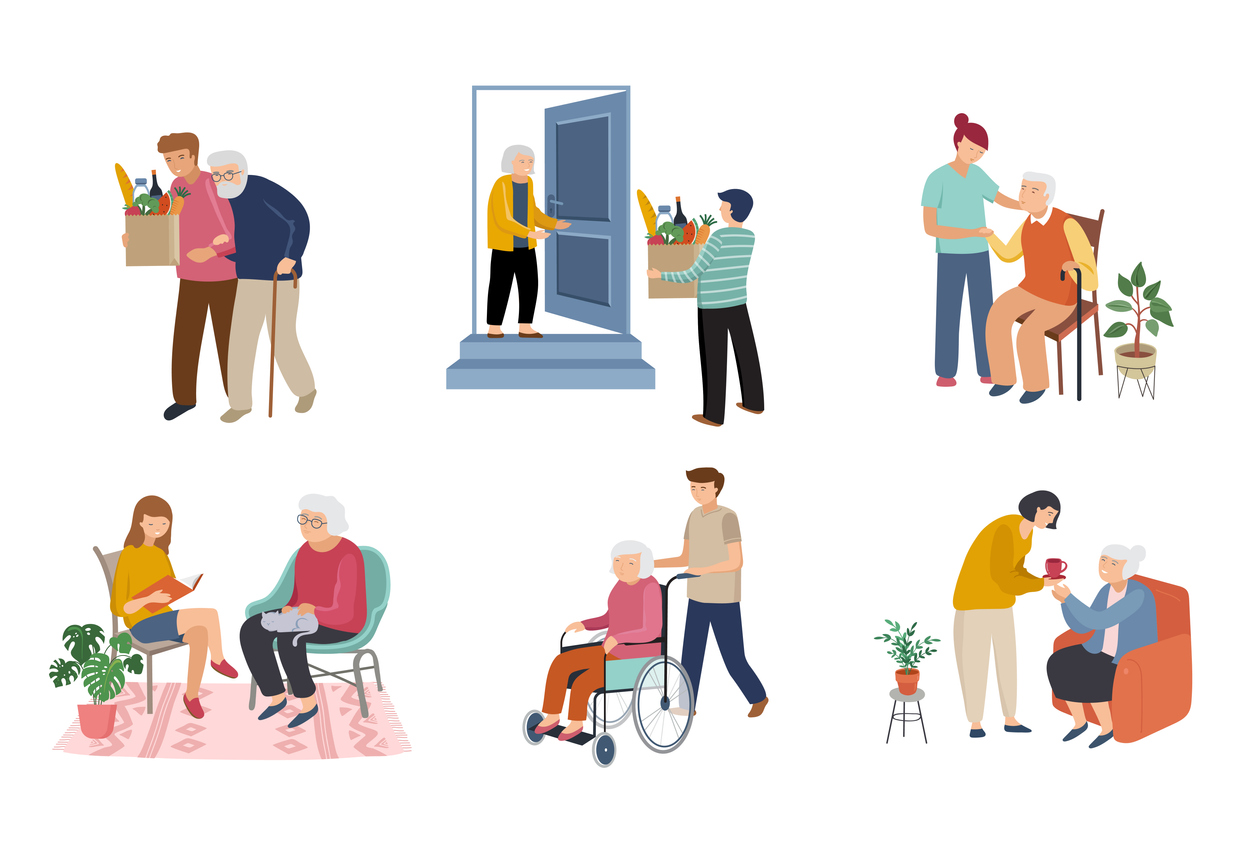 As this challenging year comes to a close, we're reflecting on the good-news stories – the ones that have inspired hope, optimism and a sense of possibility. Here are 10 positive things we were happy to see in 2020.
People are helping each other. The pandemic has spawned a lot of grim news, but there have also been countless examples of kindness and generosity. Canadians are digging deep to volunteer, donate, and offer support to their fellow citizens in ways large and small. Whether over the phone, in Facebook groups or in person (physically distanced, of course), people are stepping up to help each other through this difficult time.
We're making time for what's important. The pandemic has disrupted many aspects of daily life, including how we work, shop, exercise and socialize. But it hasn't all been negative – some of us have found a silver lining despite the challenges of physical distancing. COVID-19 has compelled us to slow down, prioritize family and friends, cut back on consumerism, and focus on self-care, including mental health care. Let's hope these trends last well beyond the pandemic.
Working arrangements have become more flexible. The pandemic has made WFH (working from home) a fact of life for nearly 3.5 million Canadians. Most of them prefer it, and experts predict that office work has changed forever. A survey conducted in August by ADP Canada and Maru/Blue found that 45% of respondents would prefer to work remotely at least three days per week; this preference was especially strong among millennials.
Pollution has decreased. Several cities have seen reduced air, water and noise pollution as a result of COVID-19 containment measures, a slowdown in industrial production and a decrease in traffic, both by air and road. Experts estimate that 2020 will have 8% less carbon dioxide emissions than last year. These environmental benefits are expected to be temporary – lasting only until we return to pre-pandemic levels of activity – but they've given us all a glimpse of what could be if we remain committed to reducing carbon emissions.
Canadians are less skeptical of science. According to an annual survey conducted by 3M, Canadians' skepticism toward science and scientists has dropped, from 29% pre-pandemic to 21% in the summer of 2020. Half of respondents indicated that they're now more willing to advocate for science, compared to 25% pre-pandemic.
Scientists are making breakthroughs in vaccine research. The race to find a COVID-19 vaccine has spurred intense research, the speed and scale of which is unprecedented. Dozens of candidates are under evaluation, and some of the most promising use a newer type of vaccine: messenger RNA (mRNA). This type is designed to teach our cells to produce a protein, or part of a protein, to trigger an immune response. If successful, these vaccines could lead to advances that may help combat other diseases.
More Canadians want to grow old at home. Hundreds of long-term care facilities in Canada have been impacted by the COVID-19 pandemic, and that has sparked greater interest in aging in place. In July, a survey conducted by the National Institute on Ageing and TELUS Health revealed that about 60% of respondents, and almost 70% of those age 65 or older, had "changed their opinion on whether or not they'd arrange for themselves or an older loved one to live in a nursing or retirement home." In addition, 91% of respondents, and almost 100% of those 65-plus, say they plan to support themselves and live independently in their homes for as long as they can.
Home care is keeping vulnerable seniors safe. The pandemic has drawn attention to issues that affect many long-term care facilities, including chronic understaffing and inadequate supplies of personal protective equipment for employees. During COVID-19, some Canadian families have opted to pull their loved ones out of seniors' facilities and bring them home, with the support of home health care services. "Data clearly illustrates that seniors who live at home and receive in-home care have lower COVID-19 rates than institutionalized care," says Maureen Charlebois, Chief Nursing & Clinical Officer at Bayshore HealthCare. "Our seniors deserve the dignity of staying in their own homes with excellent reliable care. Tragically, COVID-19 has proven that home care isn't just a better experience, with this disease, it has vastly better health outcomes."
Virtual care is in the spotlight. In recent years, virtual care – the provision of health care services by phone, email, text and video – has seen a slow but steady growth in uptake. The pandemic has accelerated the shift and pushed virtual care to the forefront. With doctors' offices, clinics and rehab centres closed during lockdown periods, health professionals and patients have taken their appointments online. The results have been very positive: this summer, a Canadian Medical Association poll found that nearly half of Canadians had received virtual care, and 91% were very satisfied with their experience. Of course, not all health concerns can be addressed via virtual care, but there's little doubt that this method of care delivery is here to stay.
Pet adoptions are up. This is one of the most heartwarming things to have happened during the pandemic. With people spending more time at home, interest in pet ownership has skyrocketed. As a result, thousands of shelter animals have found their "furever homes," and their new human companions are likely benefiting, too: a recent British study found that pets have helped many people cope with mental stress while living under lockdown.
We're looking forward to more good news in 2021, and we hope you've seen inspiring examples of kindness and support where you live.
Bayshore Home Health offers a wide range of home care services to help Canadians live independently for as long as possible. Contact us at 1-877-289-3997 for details.