Help with everyday tasks
Comfort and security are an important facet of life especially for older adults who wish to age at home. Generally, the elderly suffer from various ailments as they advance in age, and as a result of this, they find it difficult to perform normal everyday tasks. Many seniors turn to family members for assistance with daily chores. However, not all family members have the time to take on these additional tasks and in fact would prefer to spend quality time with their loved ones.
Life is busy, but don't forget to reconnect with the most important people in your life, starting with your mom! #callyourmom Learn More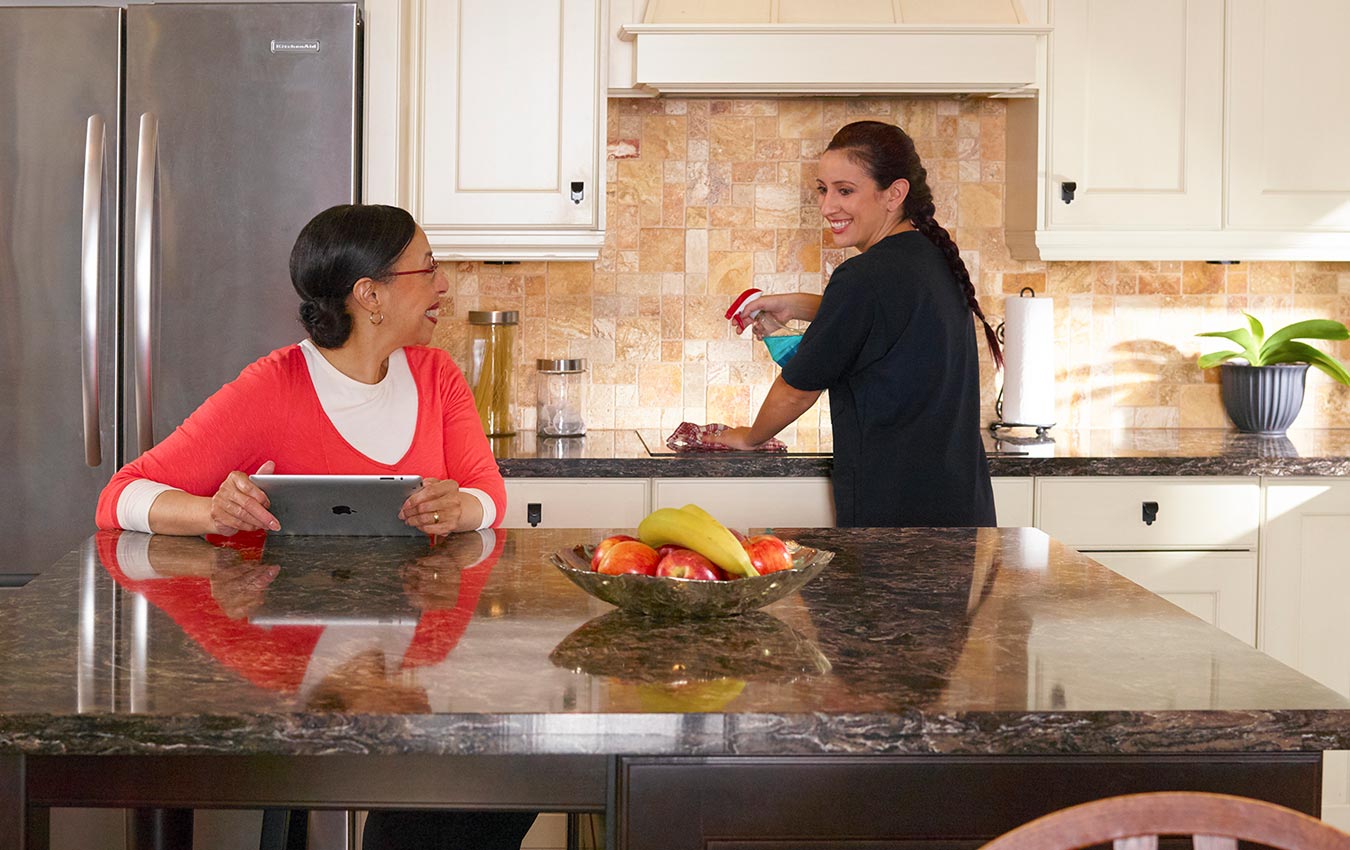 What it is:
Our home care services are designed to ensure you can spend quality time with your family while our highly skilled caregivers can assist you with day to day chores including laundry, vacuuming, cleaning, light meal preparation, and grocery shopping.
Who it is best suited for:
Our housekeeping services can be personalized for a wide range of clients including seniors aging at home, patients post surgery, individuals with disabilities living at home, new moms who could use a helping hand.
Bayshore Care Planner
If you are new to home care or need additional services, let us help you find the care you need. Our care planner also provides helpful information and resources to support you through your care journey.
Let's Get Started
To get started, please tell us a bit about yourself.
Continue